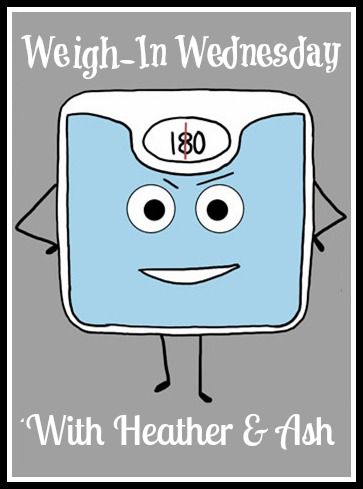 I am tagging on to It is time to face the scale!
Today's Current Weight is...
195.6 **Insert Sad face**
No excuses for not weighing myself, as this is doing me more harm than good! I am trying to protect myself from mean self!
Every time I look at myself in the mirror, I pass a judgement!
Every---
Single--
Time!!!!
Can you imagine how hard that must be?!
Here are some conversations that happen in my head :
"Oh my God, look at those gross flabby arms"
"Oh my god, yuck with that Butt"
"Shame on you, for eating like there's no tomorrow"
It's like, I am, my own best friend and my worst enemy.
I need to be able to take just pure ownership of my weight! But I make excuses (for eating and not exercising)
I am having so much of self doubt about my ability to EVER be able to loose any weight on my own , and quiet frankly I am not sure I WANT to spend money to join something along the lines or Weight Watchers.
I also have noticed if I am doing good in one area, I start self sabotaging in another, for example I did exceptionally well in my workouts last week, but then comes the weekend, and all my efforts go down the drain--I know what I am supposed to over the weekend, BUT that NEVER happens!!
May be, there is something seriously wrong with the way I am doing this, I eat super healthy during the day, and then comes the evening and husband gets some super yummy (outside food), NO NO!
I am not blaming him!
In fact he does not force me.
I am blaming my COMPLETE and UTTER lack of WILLPOWER.
Its frustrating to not loose any weight in over a year or loose and gain the same few pound again and again!
I am aware this should be a lifestyle change.....but in my case-I am not sure if anything would EVER change when it comes to food habits of the husband...
They have not changed in the past 13 years we've been together, what has happened, is he and I have both gained weight in that time.
He not so much.
Me a lot (I'll blame my one plus a double pregnancy)